About
A case-study-based resource for the Indian student that nurtures essential capacities
About iThink Biology

iThink Biology was born out of the rewards and frustrations of the authors' involvement in the development of a new undergraduate programme in biology. Students who study biology at the undergraduate level choose to do so for various reasons: for their passion for the subject, to pursue higher education, to do research, and for gainful employment. As instructors we realised that we needed teaching resources that could address the diverse motivations students had for studying biology. We also wanted to identify key capacities that went beyond content knowledge that students in our programme should develop. Importantly, we needed a resource that was grounded in the Indian context for the Indian student.
Biology is a rapidly expanding field encompassing concepts, skills, and techniques from multiple disciplines. In India, biology at the undergraduate level is traditionally taught as botany, zoology, biochemistry, microbiology, etc. These subjects are largely thought of as disconnected disciplines. To expose students to the integrated study of life sciences requires a departure from textbooks that are currently used in India. Also, these standard biology text books focus on building content knowledge, often neglecting the importance of history, collaboration, the process of science, and the context of the readers themselves.
iThink Biology has been developed with the idea that it will first serve as a supplement rather than a replacement to existing textbooks, since our curricula are rather rigid. The resource focuses on building capacities, using content as a springboard for students to develop capacities in the scientific process, quantitative reasoning, reading and interpreting, and problem solving. The resource emphasises the idea that solutions to biological problems are interdisciplinary, and that a narrow disciplinary approach can have unforeseen consequences. We highlight that no problem is clear cut, as the world is a complex and changing system. Seemingly disconnected components of the natural world can have serious impacts over large spatio-temporal scales. Finally, the resource also tries to encourage independence in learning amongst students: an idea that is not highlighted enough in India.
Our goal in developing iThink Biology is to produce a context specific resource that is self-contained, views biology as an integrated field, and that nurtures essential capacities for the Indian student. If you are an instructor and want to know about how we believe this resource will be useful for your students, have a look at the 'Teaching iThink Biology' section.
This Ebook is very different from a typical textbook; chapters are narratives based on case studies, and do not emphasise content. If you are a student, or an instructor, please have a look at the 'How to read this book' section for more information.
Should you have feedback as an instructor or a student, or if you find an error, we would be happy to hear from you. Please write to us: ithinkbiology@apu.edu.in.
Key features of iThink Biology
Case-study based chapters
Each chapter is based on one or more case studies that belong to one of four themes:
Land and waterscapes
Human health
Food and agriculture
Interactions between organisms
These themes have been chosen to ensure that biology is placed centrally, and very tangibly in the student's mind. Case studies provide an integrative view of biology and highlight that biological problems need to be understood through an interdisciplinary lens.
Context, context, context
We feel that context is extremely important for content to be relevant and interesting for the student. Case studies that are relevant to India have been included. Background information that is necessary to appreciate the biology behind these cases is provided.
Writing style
The resource is addressed to the student, not to the teacher or instructor, and is written in accessible and informal language. A motivated student should be able to engage with the content even in the absence of a teacher.
Content for each chapter
Chapters include the following features:
A specific set of target capacities is associated with each section. These capacities are highlighted at each section so that the reader is conscious of her target.
Visually appealing and accessible illustrations are used to convey important information and enhance conceptual understanding.
Engaging questions are interspersed to encourage critical thinking.
Integrated exercises help the reader engage with content and test their understanding.
Multiple choice quizzes help the reader summarise the key ideas from the chapter.
Annotated papers are included to guide students to engage with scientific literature. This is usually the stage at which students are first exposed to reading primary literature.
Videos and interviews with people who are directly involved in the topic of interest are included to explain and expand on concepts and highlight current issues and demystify science.
An integrated glossary defining key terms provides a resource to clarify difficult terms and concepts.
About the creators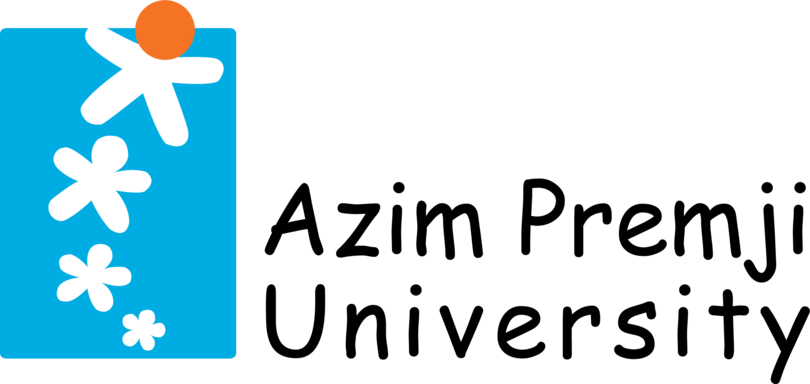 This Ebook is the result of the continued support of Azim Premji University.
Divya Uma: Divya is interested in predator–prey interactions with a special interest in mimicry and social spiders. Divya trained as a biochemist for her master's degree but realised she loved the outdoors too much, and switched to behavioural ecology for her PhD. At Azim Premji University, she teaches introductory biology courses, animal behaviour, and evolutionary biology.
Jayanti Mukherjee: Jayanti is a plant ecologist with field experience in flora, vegetation, and ecosystems from all over the world. Jayanti has an undergraduate and masters degree in botany and a PhD in plant ecology, and enjoys teaching courses like understanding plants, ecology and sustainability, and environmental science.
Kaustubh Rau: Kaustubh enjoys teaching, which he has done at the school, college and post-graduate level. In particular he would like students to rediscover their connection with nature and is engaged in designing curricula for this purpose. Kaustubh has an undergraduate degree in engineering and a PhD in biomaterials science.
Sriram: Sriram is interested in quantitative and systems biology. He teaches courses in genetics, biostatistics and data science. Sriram has an undergraduate degree in computer science and a PhD in biology. His doctoral and postdoctoral research were in the fields of microbial evolution, bacterial genetics and microbial ecology.
Sravanti Uppaluri: While completing an undergraduate degree in Biology, Sravanti realised that she liked math, and problem solving. She decided to pursue more quantitative approaches to biology and subsequently pursued a master's in biomedical engineering, and a PhD in biophysics. Currently at Azim Premji University, she teaches varied courses, ranging from molecular biology, biophysics, quantitative biology and cell and developmental biology. She loves working with undergraduate students on research projects in developmental biology.
Anjali Paranjape: Anjali was the first project manager/research assistant for the iThink Biology team. She spent the last year of her bachelor's degree studying aquatic flatworms and has a certain fondness for them. She is an alumnus of Azim Premji University and is currently pursuing a master's in biology.
Neelima Menon: Neelima is the second project manager/research assistant for the iThink Biology team. She is interested in exploring the interlinkages between curriculum design, pedagogy and social change. She is also an alumnus of Azim Premji University and has an undergraduate degree in economics and a postgraduate degree in development.
Ipsa Jain: Ipsa is a scientist by training and an artist by practice. She aims to inspire a love for science with a sense of joy and beauty. She has illustrated many of the figures throughout these chapters, as well as the images on the homepage. She hopes that her work engages and informs the readers of this Ebook.
Kshiraja Krishnan: Kshiraja is a visual communications designer who works at the intersection of research, art and design. She is interested in visual cultures, urban histories and comics. She has created many of the graphs and charts in these chapters.
Aranya Broome and Neeharika Verma: Aranya and Neeharika illustrated the cover images for all the chapters in this resource. They are pursuing their master's in tropical biodiversity and ecosystems and marine science respectively. Both have received an undergraduate degree in biology from Azim Premji University.
Edith Dempster: Along with a PhD in zoology, Edith has immense experience in the field of education as well as the authorship and development of content for biology texts. She has edited all the content within this resource.
Electric Book Works: Electric Book Works specialises in developing and designing online and offline books. EBW is the production team for iThink Biology. We particularly thank Arthur Attwell, Klara Skinner and Lauren Ellwood for their support on this project.
We thank Alison Paulin for proofreading the content of iThink Biology.
We are thankful to the Finance and Design teams at Azim Premji University for their contribution to the iThink Biology project. We particularly thank Shashwat DC, Arshad Hakim, Sneha Suresh and MD Prasad for their contributions.
We are grateful to our reviewers Dr Divya Mudappa, Dr Gagandeep Kang, Dr Hita Unnikrishnan, Dr Nachiket Kelkar, Dr Praveen Rahi, Dr Revati Masilamani, Dr Shomita Mukherjee and Dr Somdatta Karak, for their valuable feedback.
We are also thankful to Dr Beena DB, Dr Gagandeep Kang, Dr Nachiket Kelkar, Dr Shomita Mukherjee and Dr Harini Nagendra for sharing their work, stories and thoughts with the readers of iThink Biology in the video interviews.